Diwali, also known as the Festival of Lights, is one of the most significant and widely celebrated festivals in India. It marks the triumph of light over darkness, good over evil, and knowledge over ignorance. People celebrate
Diwali
with great enthusiasm, and one of the traditions associated with this festival is the practice of wearing new clothes. The significance of wearing new clothes on Diwali can be understood through various cultural, religious, and symbolic perspectives.
From a cultural standpoint, wearing new clothes during Diwali is a way to express joy, prosperity, and a fresh start. In many Indian households, Diwali is considered an auspicious time to buy and wear new clothes. Families plan their shopping well in advance, and the markets buzz with activity as people shop for vibrant and stylish attire. The act of adorning new clothes during Diwali is a reflection of the festive spirit and the desire to present oneself in the best possible way during this special occasion.
Religiously, the tradition of wearing new clothes on Diwali is deeply rooted in the belief that it pleases the deities and brings blessings. Diwali is associated with several Hindu legends and mythologies, with the most prominent being the return of Lord Rama to Ayodhya after defeating the demon king Ravana. To honor Lord Rama's homecoming, people illuminated their homes with lamps and candles, symbolizing the victory of light over darkness. Wearing new clothes is seen as a way to show respect and devotion to the deities, seeking their blessings for prosperity and happiness.
Symbolically, new clothes represent a new beginning and the shedding of old, worn-out things. Diwali is not just a time to celebrate external illumination but also an opportunity for inner transformation. Wearing new clothes signifies the discarding of negativity, impurities, and old habits, embracing a fresh and positive outlook on life. It is a symbolic act of purifying oneself and starting anew with a clean slate. The vibrant colors and festive attire add to the overall joy and positivity associated with the festival.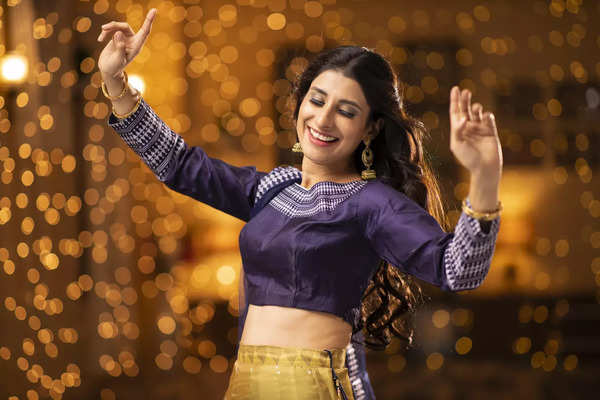 Another aspect of wearing new clothes on Diwali is the emphasis on unity and equality. Diwali is a time when people from all walks of life come together to celebrate the festival, regardless of their social or economic status. Wearing new clothes is a way to break down barriers and promote a sense of equality and inclusivity. It creates a feeling of oneness among people as they join in the collective celebration, sharing the joy of the festival with one another.
How to choose the right Diwali outfit
In addition to these cultural, religious, and symbolic reasons, there is also a practical aspect to wearing new clothes on Diwali. The festival often involves various rituals, family gatherings, and social events. New clothes are chosen not only for their aesthetic appeal but also for their suitability in participating in these activities. Whether it's the lighting of diyas (lamps), performing puja (prayer), or exchanging gifts and sweets, the choice of new clothes is often influenced by the need for comfort, elegance, and cultural appropriateness.
The tradition of wearing new clothes on Diwali is a multi-faceted practice that encompasses cultural, religious, symbolic, and practical aspects. It is a way for people to express their joy, seek blessings, symbolize new beginnings, and foster unity and equality. The vibrant colors and festive attire add to the overall atmosphere of happiness and celebration during this auspicious festival.